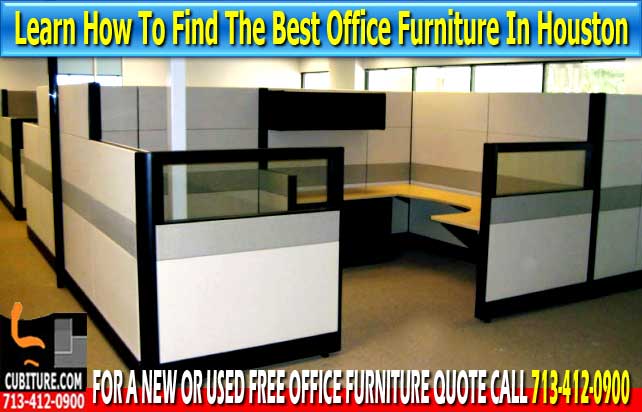 As more people move into the Houston area, more businesses sprout up to service that growing population. In order to make sure that your business is ready to cash in on the city's growth, you need to attend to all of your business details.
Houston is a Texas jewel. The office furniture Houston customers expect to see in your office are professional, durable and comfortable. When you want to make a good first impression, then you need to be sure to outfit your office with the very best furniture. Before you start shopping for office furniture, there are a few tips you should keep in mind.
Keep The Important Elements In Mind Houston is seen as progressive marketplace that is serviced by progressive companies. The office furniture Houston companies utilize is comfortable, aesthetically pleasing and durable. But the one thing that you also have to keep in mind is the future of your company and the health of your employees. For your employees who spend hours a day sitting at their desks working, you will need to provide the proper environment to keep them productive and happy. Houston's competitive business market means that employees have options and you want your company to be one of the desirable options. You accomplish this by offering the very best ergonomic office furniture for your employees and comfortable conference furniture for your visitors.
The Deals Are Everywhere A good deal is one where you find the product you need at a price well below retail. For example, a good deal on the latest Cubiture office furniture would allow you to enjoy this durable furniture at a significant price savings. The big question facing business owners is deciding between buying new or used office furniture. When you are trying to compete in a market like Houston, these kinds of decisions become extremely important. The dynamic nature of the Houston business environment makes buying used furniture a great idea. There is plenty of selection and you can find what you need at a savings that are well below retail. The best deals in the office furniture Houston companies need is found with the retailers who understand the benefits of new and used furniture and offer options for both.
Weigh your Houston office furniture buying options carefully.
How Can Cubiture Help? At Cubiture, we offer the choices that Houston businesses need between used and new office furniture. We can show you what we have in stock that can meet all of your needs while keeping your company budget intact. We can also pinpoint your needs and then go out and find what you need in new or used furniture. Our versatility and experience makes us the ideal source for all of your Houston office furniture needs.
As the Houston area continues to expand, the competition in the Houston business community will become fierce. The best way to keep your company competitive is to make sure that you pay attention to the details, while keeping your bottom line intact. At Cubiture, we will make sure that you get the office furniture you need and save plenty of money to keep your company profitable. Contact us today.