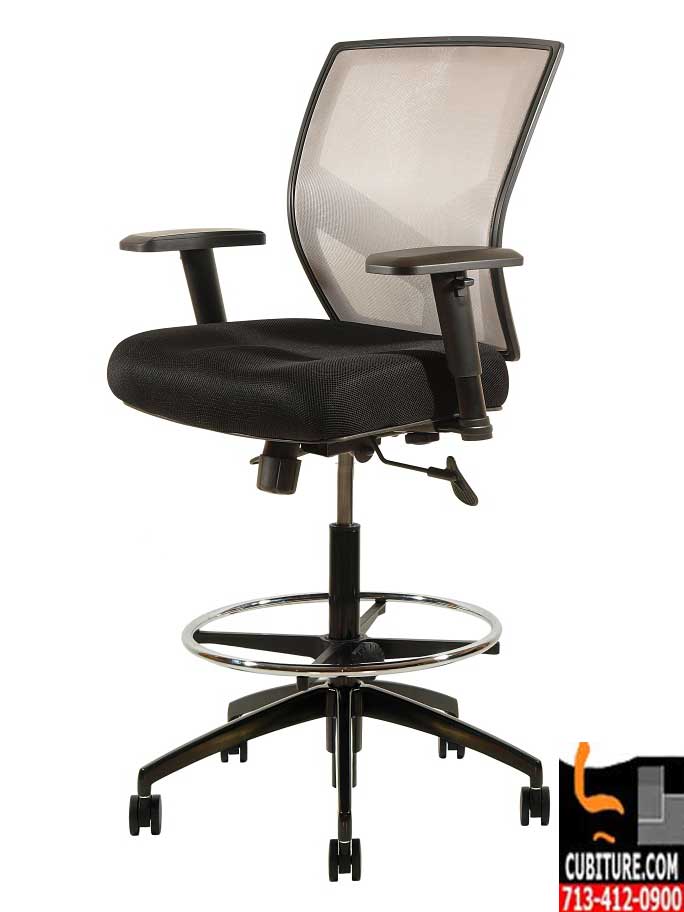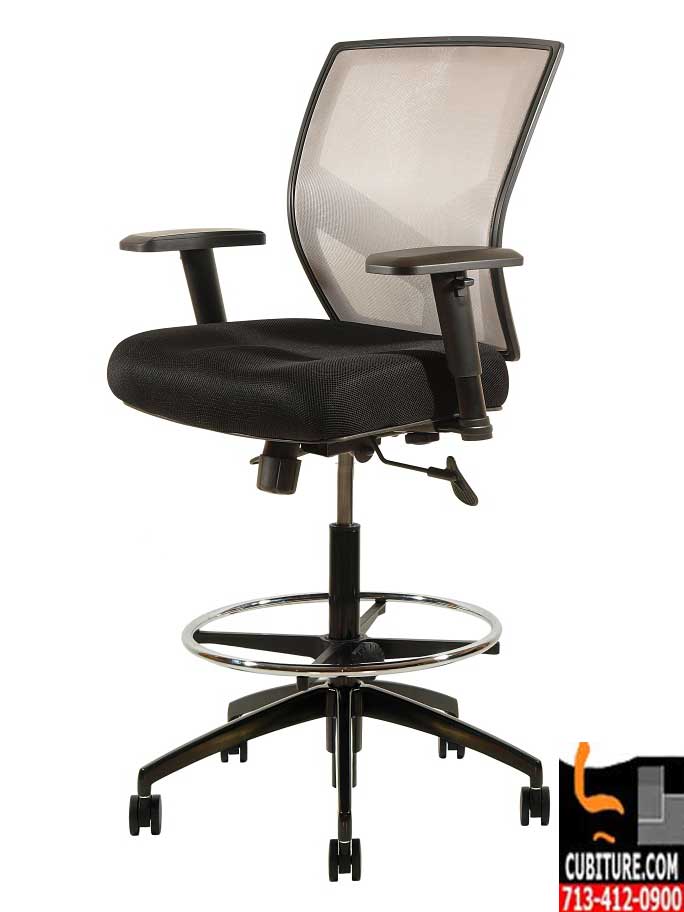 Undoubtedly, you will have a vast array of people working with you, all of whom will have varying degrees of body types and work habits.  There are so many differences in fact; that even corporations have realized that there is an influx in the desire for a different type of office set up.  An office design that is not found just anywhere, a space that has desks or workstations that are taller, therefore requiring an altered choice of seating.  This is where drafting chairs or drafting stools become the ideal choice.  With their ability to extend higher than a typical office chair, thanks to their long cylinders, employees can now easily reach the higher workstations that they could not with standard adjustable seating.
Tall drafting chairs prove to be greatly appreciated commodities among professionals who work long hours at elevated desks and tables.  Drafting stools were pretty much the only choice in elevated seating before drafting chairs arrived on the scene.  When comparing drafting stools to drafting chairs, one could assimilate the comparison to that of bar stools and lounge chairs.  The growing popularity of tall drafting chairs has led to an increased popularity of chairs that allow for sitting and standing with ease at a given time.  With such an easy transition from a standing position for at least part of the workday, drafting chairs can help alleviate the back pains caused by sitting for extended periods.  Ergonomists recommend that people who sit for long periods take hourly mini breaks to stretch, and drafting chairs make performing this task throughout the day less cumbersome than in shorter office seating products.
The flexibility offered with tall drafting chairs is beyond comparison.  Drafting chairs come with a standard 4" thick molded contoured seat.  These superior chairs come with features that include pneumatic seat height and back adjustments, a chrome foot ring to rest your feet on top of, and curved lumbar back support adorned with breathable mesh fabric.  For additional comfort, each drafting chair is equipped with both vertical and horizontally adjustable padded armrests.  Such adjustability proves particularly beneficial when multiple people will be using the same chair, as each person will be able to adjust the chair to meet their specific needs.