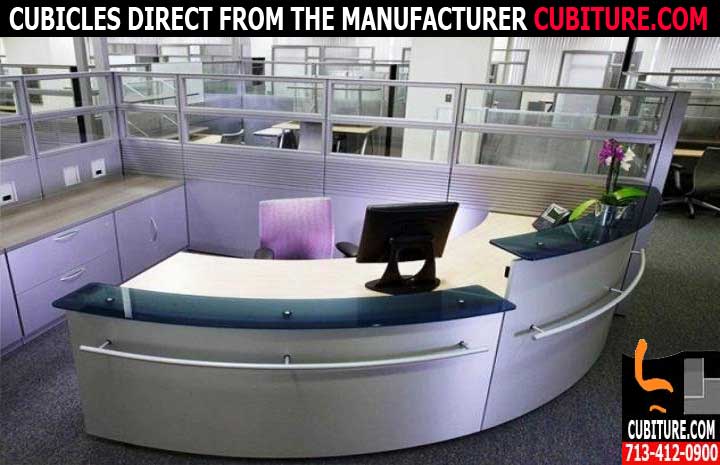 Buying cubicles direct may seem like an expensive way to find cubicles for your office, but there's value that you might not realize. When you work with a dealer such as Cubiture, you have access to the latest trends in office furnishings, but you also have numerous options that can save you a lot of money.
Buying from a big-box store can sometimes yield bargains. But the money you save might not be worth it in the long run. That's where a dealer makes a real difference.
Here are 4 benefits of buying cubicles direct, and why Cubiture is the smartest choice for your business:
Different Offices Need Different Features
What a busy, loud office needs is different from what a more quiet and less active office needs. Where workers and clients are bustling about all day, phones ring, and people collaborate in groups, sound-diffusing panels can help keep the noises under control.
Sound is just one of many differences in construction that makes one cubicle system work best in one office, and another work better someplace else.
When you buy direct through Cubiture, we strive to understand the needs of your business. You might find a cheaper system in a catalog or through a big box retailer, but that won't tell you the intricate details such as how well one cubicle system compares to another in an area where you need a certain feature the most.
Flexibility Means You Have Options
Some "off the shelf" systems are designed to work in one way. You don't have add-on options, so you're restricted to one configuration. If you know that your office will never change, that might not be a problem. But most offices do change.
A flexible system gives you choices on setup and the overall configuration. If you select a system that offers different choices for connecting panels, panel height, add-ons such as glass panes, and even the potential for doors, you've got a system that you won't outgrow anytime soon.
Options are money savers. A better system that has those options might cost a little more up front, but in the long run, it can save you money. At Cubiture, we can help you learn about the different cubicles we sell and which ones offer the most flexibility.
Cost-Effective Alternatives Can Still Look and Perform Great
Chances are, you could find used cubicles through the classifieds or Craigslist, but do you really know what you're buying? More than that, do you know who will deliver and set them up, and whether a repair is possible?
Saving money is important for most businesses, but a penny saved isn't always a penny earned if you don't have protection against defects, and you have to outsource the installation.
Used cubicles are often in good condition, and we have used systems for you to choose from. We offer refurbished cubicles, too, which are used systems that have been repaired, if needed, and then given a brand new look. We also deliver and set them up. You can't find that through the classifieds.
Space Planning Helps Everything Fit Together Perfectly
You know your space limitations, but do you know the best cubicle configuration for your office? Space planning is part art and part science. It considers what you have, what you need, how you do business, and many other factors.
Without professional space planning, you can probably fit in enough cubicles for all of your workers. Perhaps it will perform great, but then again, perhaps not. With space planning, you'll have smart traffic patterns, cubicle groupings that help the workflow and improve productivity, and your office will look great, too.
Cubiture offers complimentary space planning for all of our customers who need it, which is a tremendous value. We will take precise measurements, and then work directly with you to create the best floor plan with the right cubicles for your office.
Anyone can search a sale ad and find cheap office cubicles and other furnishings. But you never know just what you're buying. That discounted set of partitions won't seem like a bargain when it begins to wobble, the finish chips, or the laminate lifts and peels.
When you buy direct, you not only get the benefit of our years of experience, but you also get service and maintenance later. If something goes wrong, you won't be on your own with how to fix it.
Check out what Cubiture has to offer, and you won't be disappointed now or later. Our professional staff understands our products, and we'll work with you to understand exactly what you need. That's the right combination for finding the best cubicles that you can buy.
Call us at 713-412-0900 for a free quote today!