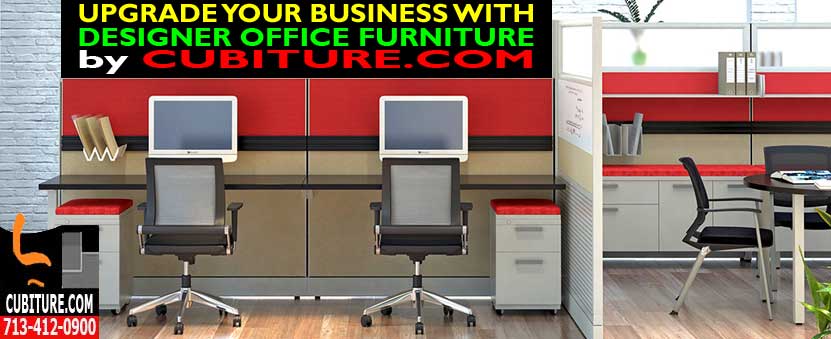 Office furniture trends for 2015 include ergonomic designs that are friendly to the makeup of the human body. Painstakingly matched pieces are no longer the standard that office-dwellers reach for. Even fabrics have been upgraded, borrowing from recycled plastics. All of this makes office furniture more accessible to anyone who commutes to an office or whose office is located in their home.
Mixing and Matching Pieces
When someone is in today's office furniture store, looking for a desk, filing cabinet, bookcase and office chair, they no longer need to worry about finding a suite of pieces that will communicate "success and ability" to visiting clients.
Instead, businesses, small-business owners and solopreneurs can relax, knowing that it's OK to order a vintage desk and pair it with a modern bookcase; or they can order that modern desk that catches their eyes and place it next to an old-fashioned wood filing cabinet. So, go ahead and bring in that huge area rug and place it in front of that beautiful roll top desk. Those pieces, along with the ergonomic chair and the filing cabinet, are going to create the perfect office space.
Pay Attention to Ergonomics
Today's business owners and workers spent over one-third of their days sitting behind their desks, peering at computer screens and tapping on keyboards. As they take phone calls, they cradle their phones in between their shoulders and ears. All of this takes an ever-increasing toll on their bodies, which will eventually and painfully protest.
Today's office furniture trends have been constructed so that the human body can maintain a natural posture while working on the computer. Keyboard trays have been placed at the optimal level so workers' wrists and arms assume a natural position at the keyboard. As long as these workers and business owners are aware of the toll that even office work can have on the human body, they can take steps to reduce this risk.
Modern, New Fabrics
Furniture fabrics from. . . recycled plastic bottles? Yes! That fabric won't look fake, either. Instead, it looks like the fabric that office workers have been sitting on for years. Unlike that old-fashioned fabric, though, these new and upgraded fabrics are easy on the environment. After all, they are made from plastics that have been kept out of landfills. Not only do these new, environmentally friendly fabrics protect the environment, they also look good.
Don't Forget the Home Office
Home office workers have to set up and furnish their offices in their homes. Rather than working from the kitchen table, coffee table or their beds, these workers are on the lookout for good-looking, but affordable office furniture.
The trend for these workers is to avoid an office that looks like an office. Instead, they want their work spaces to "look like home." Some of what they are buying is green-friendly furniture or vintage pieces. If they can't afford the actual vintage pieces, they find reproductions. If the pieces don't exactly match each other, well, as long as the workers can do their work, they are happy.
CUBITURE.COM – YOUR SOURCE FOR NEW & USED OFFICE FURNITURE. Call Us For A FREE Quote 713-412-0900 OR Visit Our Office Furniture Showroom Located at 10704 Telge Rd, Houston, TX 77095.