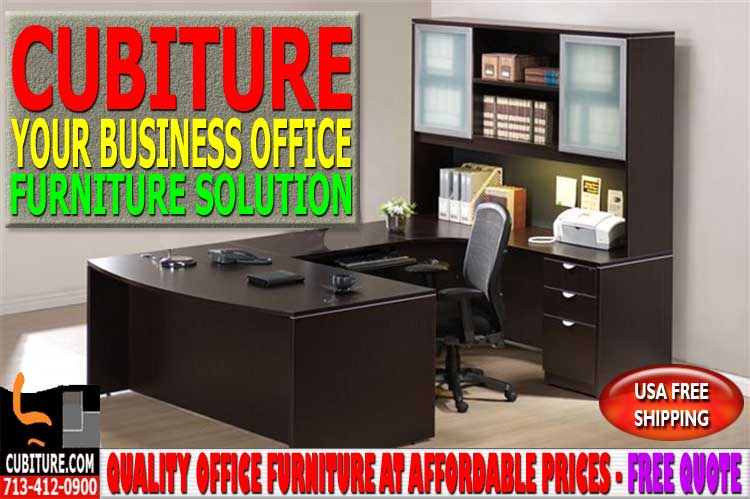 As you think about the new office furniture you want to buy, keep several factors in mind: work styles, the furniture you need for your office, the functions you expect your new office furniture to satisfy and the typical costs you can expect to pay for new office furniture.
Satisfy These Work Styles
Your employees use several work styles as they get through the projects you've assigned to them. Look at your workers – how do they learn new work processes? Do they interact with each other, choose to collaborate, express an eagerness to learn or are they looking more for areas of quiet so they can concentrate on what they need to do?
If the majority of your employees interact with each other, they want and need to work closely together so they can discuss the various processes and stages of their work. If they collaborate, they're doing something similar: putting their heads together to solve a knotty problem so they can complete that big project due in two weeks. Maybe your employees prefer to learn from you or each other. Finally, you may have one or more groups of employees who prefer a noise-free space so they can focus on something that requires them to focus.
Choosing The Office Furniture You Need
Do you need desks, chairs, new filing cabinets or tall tables and benches? After observing their working styles, you should have a better idea of the types of furniture that will best suit their needs. What functions should your new furniture meet?
Next, don't forget about comfort. After all, your employees spend the majority of their days, seated in front of a computer, or on the phone. Make sure that what they sit in and work at is comfortable. Test each piece of furniture for comfort. Is it ergonomically made?
What is your office's layout? If you order furniture that's too big, you and your workers won't be able to move comfortably or safely from one area to another. If it's too small, working and storage space will be an issue.
Finally, you can design your new office environment. What have you dreamed of for your new furniture and environment? Do you prefer contemporary or classic furniture? Would lamps add to the ambiance of your office?
Office Furniture Functionality
Those cool-looking chairs looked great in the showroom, but your employees are complaining that they don't have the lower back support they need and they are beginning to suffer back pain. The low storage cabinets you bought mean that workers have to bend much lower to get the items they need. For taller workers, this is a real issue.
Go for contemporary, but as you do so, make sure that the furniture literally fits your workers' bodies and working needs.
Typical Costs of Office Furniture
If you can't afford the highest tier of new office furniture, you can still furnish your office with basic or mid-line furniture. For an entire office, expect to spend between $7,500 and $8,000.
Mid-line furniture has more of the features you may be looking for. For furniture in this range, expect to spend $20,000.
Finally, the best furniture features real wood, glass table tops and leather. Ergonomics has been built into the desks and chairs. Here, you'll spend above $25,000. As you decide what you're going to spend, consult with the furniture experts at Cubiture.com.
USA FREE SHIPPING!


Call Us For A FREE 

Discount Office Cubicles 

Quote 713-412-0900

.

Visit Our Office Furniture Showroom Located at 10704 Telge Rd, Houston, TX 77095.