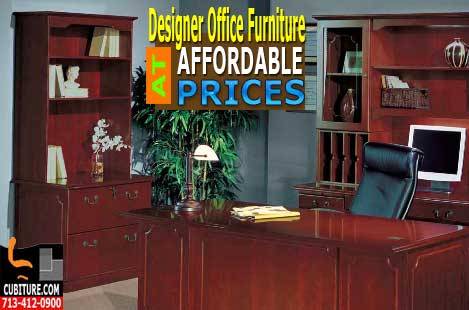 Designer Office Furniture On Sale Now!
You know what you need to replace and you know that it is going to cost your office a considerable amount of money to replace your old office furniture. As a part of your branding effort, you're working on upgrading to designer furniture, but you're concerned that this'll cost money your company doesn't have. Go through these ideas to lower your costs.
Begin at Cubiture
Before you start looking for your new furniture, visit our office furniture experts at Cubiture.com. They'll be able to tell you what you need to know about replacing old furniture, especially if you're upgrading to designer furniture.
Let one of our office design experts know what you're planning on doing and they'll be able to help you to narrow down what you're looking for.
Keep Your Needs in Mind
Know what your furniture needs are. These include size, durability and function. Big desks and executive chairs may not fit in the cubicles or office spaces you need to furnish. For this reason, you should look for smaller pieces of furniture.
You want your new furniture to last you several years, so educate yourself about the durability of the furniture you're thinking of buying. It's better to pay a little more money for a piece of furniture that you intend to last for several years.
Finally, look at function. Each piece of furniture has to serve a defined purpose. Desks have to have sufficient work-space and storage. Filing cabinets have to store several hundred files.
Choose Quality over Quantity
You're able to buy several "assemble it yourself" furniture kits at the discount store, but you're going to get what you pay for. The furniture will be shoddy and may fall apart much more quickly than furniture made from real wood or steel. In the end, that higher-priced office hutch will last for several years longer than the model you picked up and assembled yourself. If your furniture will be used hard, it's especially important to choose high-quality items.
If you're trying to decide between three desks that cost you $900 and one desk that cost you $1,500, choose the more expensive option. Yes, you'll have to buy fewer pieces, but what you get will be higher-quality furniture than the cheaper desks.
Don't Discount Floor Models
You may be shopping at a time when an office furniture store is placing much of its floor stock on clearance. The store needs to clear old models out so they can place new models on display.
Knowing this, it won't hurt you to ask about getting a significant discount on the floor models you've been browsing. As you ask and begin negotiating, make an offer for one-half of the price it would sell at. If management is agreeable to your request, you'll get between 30 and 40 percent off. They're earning money on demonstration models and you're getting furniture at a steep discount.
Estate Sales May Yield Some Treasures
Finally, don't discount estate sales. The people who are working at these sales have only days to get rid of an entire house full of items, including furniture. Some of this furniture may be high-quality furniture made of real wood. The prices will be much lower than those you would see in an office furniture store. Browse office furniture and buy from us.
USA FREE SHIPPING!


Call Us For A FREE  

Designer Office Furniture Q

uote 713-412-0900.
Visit Our Office Furniture Showroom Located at 10704 Telge Rd, Houston, TX 77095.