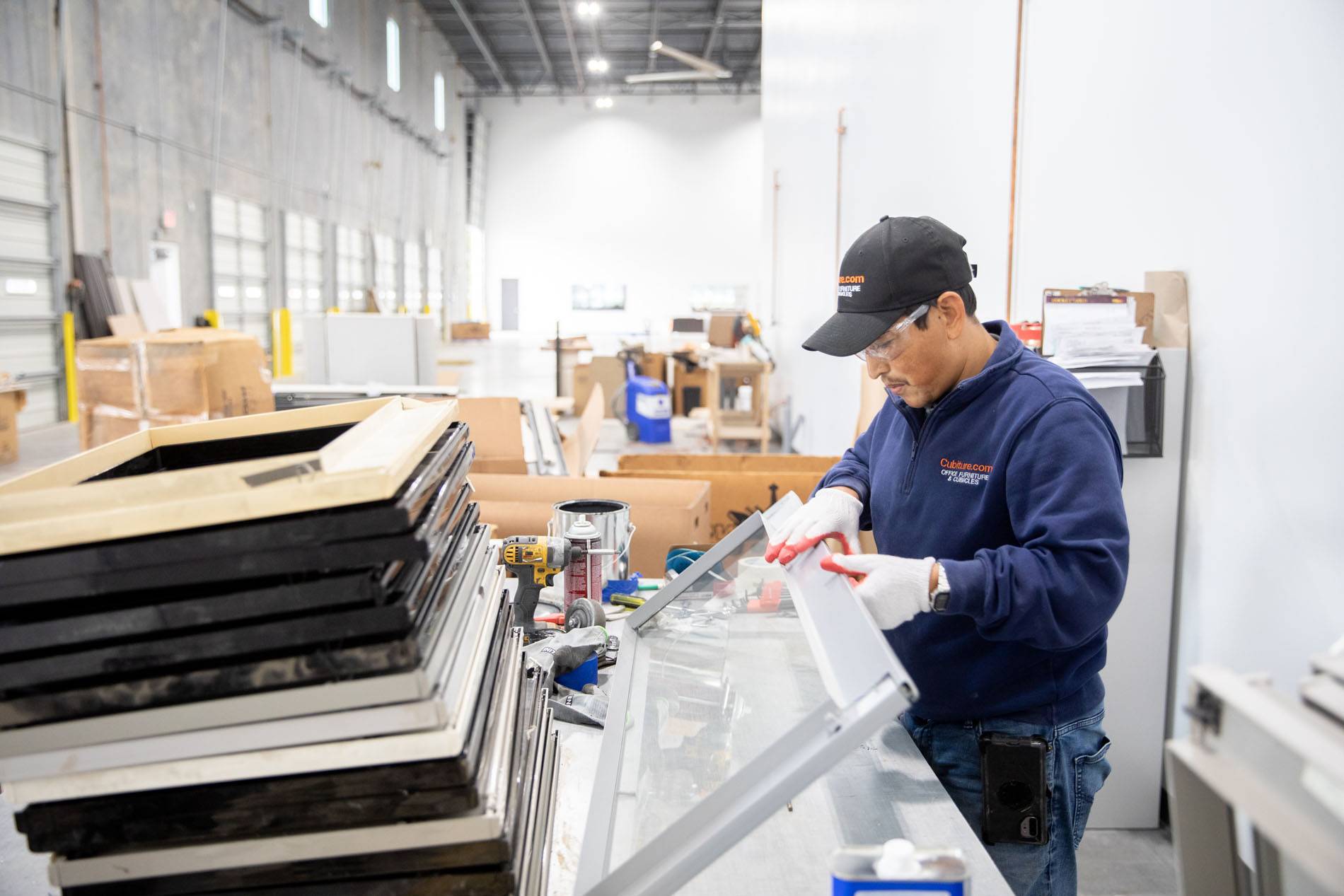 Job Description Installer – Office Furniture & Cubicles:
Build, installs and reconfigure office cubicle systems and furniture at client's site. Furniture may include modular/cubicles/filling systems, benching, desk units, wall attached furniture, conference room, break-room and freestanding furniture.
Load and unload product from trucks.
Communicate with Supervisor regarding any challenges that may arise during installations, such as damages, product shortage, design problems adjustments to the plan or client concerns relating the installation.
Work as directed by the Supervisor or Project Manager.
Grow knowledge of furniture installation drawings and installation methods as well as proper procedures for moving furniture.
Grow knowledge of furniture products and individual furniture pieces.
Most be able to routinely lift more than 50 pounds.
Able to drive a 16ft or 26ft box truck.
Education and Experience:
High School Diploma or GED
Minimum 3+ years of experience utilizing hand tools, power tools and pre-measuring job site.
Skills:
Must have valid Texas state issued driver's license.
Must have legal work documents to work in the USA.
TWIC Card is a plus Transportation Worker Identification Credential
Bilingual is a plus (Spanish)
Must be able to pass a drug test and background check.
Strong communication skills and professional demeanor.
Ability to operate hand tools (manual and power) is required.
Experience installing HM AO2 systems.
Ability to read and understand drawings.
Willingness to work irregular hours, over time, weekends, and travel outside of Houston or Texas.
Physical Requirements:
While performing the duties of this job. The employee is required to stand; walk; use hands and fingers, handle or feel; reach with hands and arms; climb or balance; and stoop, kneel, crouch, or crawl. The employee must frequently lift and/or move up to 50 pounds. Specific vision abilities required by this job include close vision, color vision, and ability to adjust focus.
Able to work on different weather climates, rain, etc, while unloading or loading company vehicles.
Able to wear safety glasses, long pants and safety shoes.