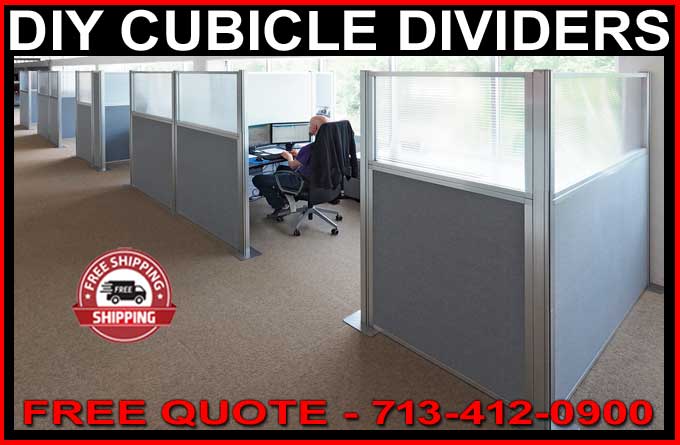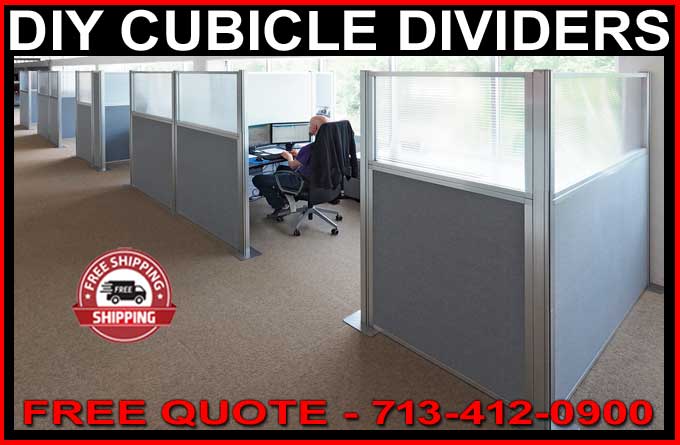 DIY cubicle dividers offer many advantages over standard cubicle
panels
.  DIY
cubicles
offer
businesses
greater
flexibility
in meeting the continued demands for
health and safety
posed by the
COVID-19
crisis.  They also provide companies with the ability to reconfigure
workstations
on the spot, creating a dynamic
workspace
shaped in accordance with staffing.  Like all
cubicles
,
DIY panels
create focused
workspaces
that minimize distractions. 
Soundproof
partitions
create quiet areas that deliver a better
customer
experience, and the savings these
panels
generate make them the preferred investment for
businesses
that face the many problematics of the current pandemic.
While new hope has emerged with the approvals of the new vaccines, the need for continued social distancing nonetheless remains firmly in place.  DIY cubicle dividers give companies the best way to maintain appropriate distances by making it easy to move cubicles so that employees are far enough apart to minimize the risk of any possible contagion.  Cubiture has a variety of portable dividers that can easily be disassembled and reassembled without the need for special tools or trained professionals.  Some are so lightweight that even one person could handle the reconfiguration single-handedly.
Reconfiguration is not just for social distancing, however.  Many companies had to furlough employees in the spring of last year.  Many of these workers moved on to other jobs, and new hires are needed to fill the ranks as companies begin to go back to the office.  Adding new workstations for these people can be quite costly if everything else in the office must be reconfigured by office furniture professionals.  With DIY cubicle dividers, however, reconfiguring workflow processes has never been easier.  New work areas can be created in minutes, and other workstations can be moved to appropriately safe distances without the need for outside assistance, special tools, or any heavy lifting.  
Thanks to the advances in panel manufacturing, DIY cubicle dividers are made with all the major features of their permanently mounted counterparts.  Cubiture carries panels made with soundproofing materials that block out background rustling, conversation, and equipment noise.  This is very important for professionals who must work with customers over the phone.  Acoustic panels prevent these noises from distracting the account executive and provide the customer with a clearer, more focused customer experience.  Particularly when sensitive information is being discussed over the phone, clients, investors, and buying customers feel much secure when they feel that their conversation is not being overheard by unauthorized personnel.  
Finally, one of the most important advantages that DIY cubicle dividers offer to any organization is the savings they deliver.  Many models, due to the simplicity of their design, sell at a lower front-end cost.  Additional savings derive from reduced labor costs. Because DIY dividers do not require professional handling, they eliminate the labor costs associated with reconfigurations that result from expansions or moves.  Some panels also help reduce operating costs when they are fitted with glass windows that diffuse natural light into the workstation interior.  With an even distribution of diffused, natural sunlight, companies can reduce the cost of overhead lighting and cubicle task lighting.  
Cubiture offers one more advantage to companies who choose to buy their DIY panels from our Houston factory.  While these panels do not require professional installation, we offer free space planning design, shipping, and initial installation for free to each customer.  These drawings visually depict what your workstations will look like and where they will be arranged.  Any company investing in DIY cubicle dividers can use this free layout drawing as a guideline for purchasing with budget tolerance and a springboard for future office layouts when the need arises to reconfigure both individual cubicles and department workflow.  Contact us now to get started with a Cubiture designer.