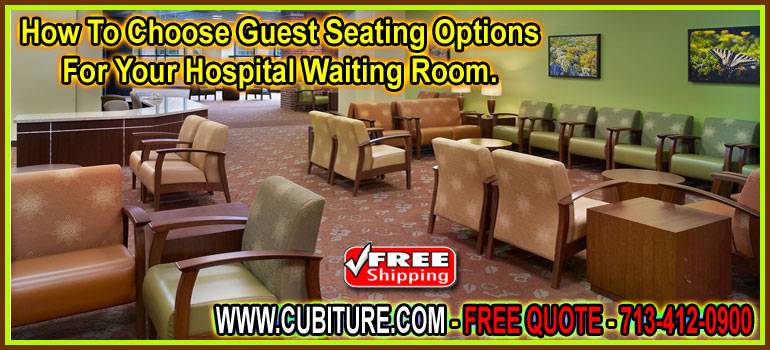 Furnishing a hospital waiting room with guest seating can be no easy task. The physical limitation of the room itself presents your greatest challenge because you can only fit so many chairs, tandem assemblies, and lounges into one room. Space planning is a must if you are going to make the best use of your floor plan. A space plan will help you visualize the many possibilities our selection of hospital guest seating offers, and a few simple guidelines will help you narrow your choices to the best models for your patient needs and facility requirements.
Think about the median age of your patients when buying guest seating for your hospital waiting room.
Persons of different ages require different levels of comfort. Many older patients suffer from back and joint pains that need extra support. Others have suffered significant weight gain as they aged and require bariatric seating for full support. If the majority of your patients are seniors, we need to know this so we can recommend hospital chairs with a proven track record in elder care facilities. If your patient base is mostly young professionals, style plays a role in what your patients regard as a comfortable waiting room. Pediatric hospitals and medical clinics also have special seating needs to accommodate small children. Many of our guest seating lines offer complimentary tables with the purchase of a set number of chairs. These tables can be used as play areas for children who are waiting to see a pediatrician.
Consider your hygienic requirements when purchasing guest seating for your hospital waiting room.
Keeping your waiting area clean is a number one priority. Patients will judge your entire facility by what they experience when they walk into your lobby. Wouldn't it be nice to have guest seating that is designed with cleaning staff in mind? Chairs with removable, seamless seats that wipe down quickly are both an added value in hygiene and a timesaver in man hours. We have hundreds of options that will allow your staff to quickly sanitize every backrest and every cushion in the waiting room. Removable seats and backrests also allow your staff to wipe down frames. In times like our recent flu outbreak, keeping your waiting area as free from contagions as possible is not only sound patient care, but it is also sound business practice that reinforces your reputation for exceptional quality of care.
Never compromise style or budget.
Cubiture has so many guest seating options that you can count on finding options that meet your interior design requirements at a price point you can afford. Start with a free, no obligation space plan from a member of our medical facility design staff. We will show you how to make the best use of your space and guide your purchasing to stay within budget tolerance. Choose from thousands of colors and patterns, and make your facility look as good as it operates. Call us now and get started on a whole new look and feel for your hospital waiting room.
Healthcare Waiting Room Seating


FREE Quote 713-412-0900